Bale has touched down in California and will join a long list of stars who have swapped major European leagues for MLS at the back end of their careers. Wayne Rooney, Steven Gerrard, Frank Lampard, David Beckham, Thierry Henry, Zlatan Ibrahimovic, Andrea Pirlo, David Villa and many more have previously turned out in the North American league.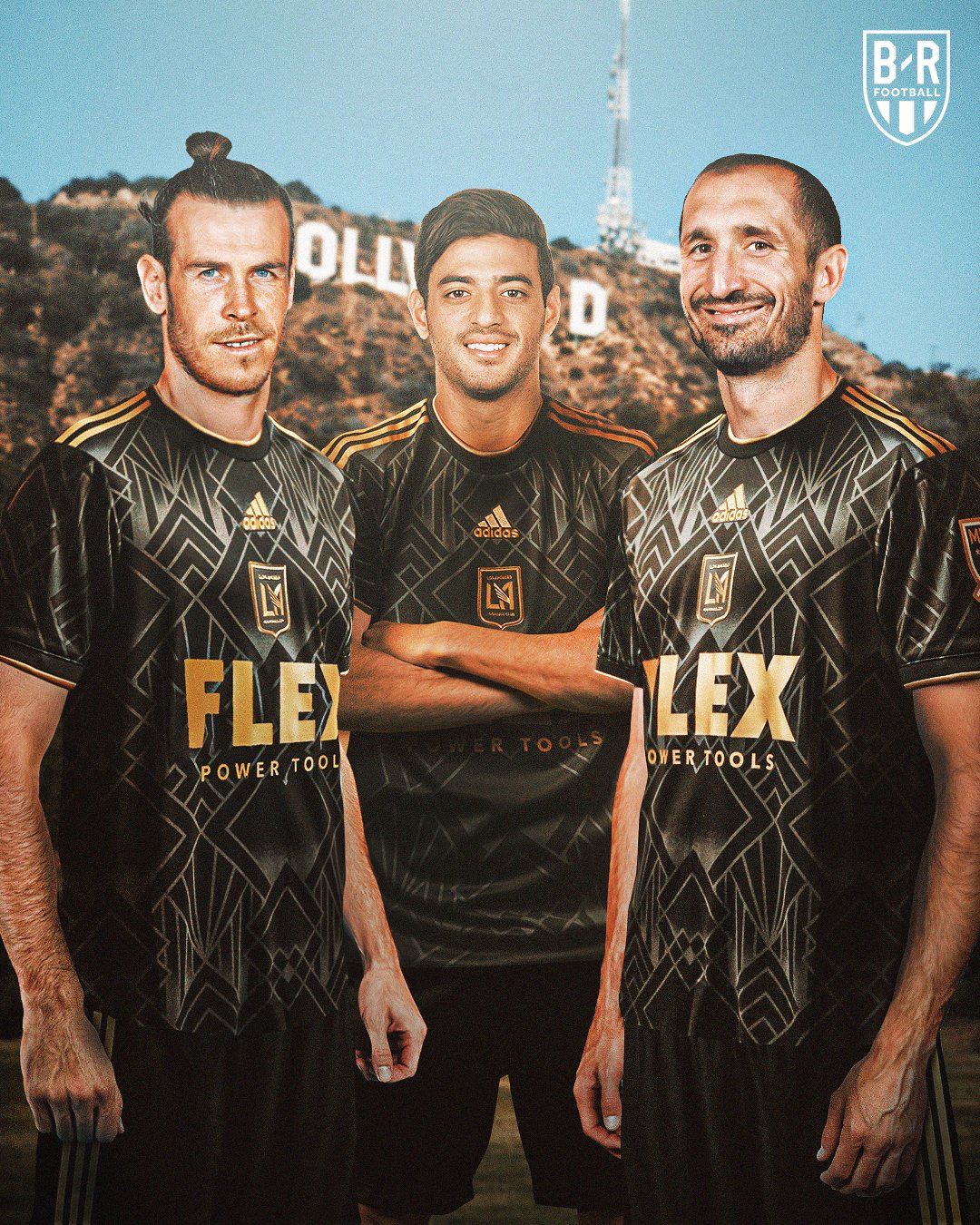 Here we take a look at some  familiar players who call MLS home.
Carlos Vela
Vela made just 29 league appearances during a seven-year stint with Arsenal, but has been a stalwart performer in MLS. The Mexican forward has bagged 73 goals and 37 assists in just 118 appearances for LAFC, who made him their first ever designated player in 2018.
He has made a huge impact with LA and is about to surpass his goalscoring record at Real Sociedad, where he spent six years. A strike partnership with Bale sounds like a tasty combination.
Giorgio Chiellini
Chiellini is a recent addition to the league, having signed for LAFC last month after leaving Juventus after 18 years with the Italian giants. The Italian defender, who is now 37 years old, signed an 18-month deal with LAFC and will help raise the profile of the league even more.
Javier Hernandez
Chicharito is now established as a star in Los Angeles, where he's scored 27 goals in 54 games so far. The 34-year-old bagged 17 goals in 2021 so looks to have a fair few years left in him.
Lorenzo Insigne
Alongside Bale and Chiellini, Insigne has become one of the highest-profile players to move to MLS this summer. The Italian forward is only 31 years old and had his pick of clubs after a stellar 12 years with Napoli, but he chose Toronto.
Douglas Costa
Costa was a regular with Bayern Munich and Juventus before moving to MLS in February, on loan from Juve. He signed a permanent deal earlier this summer and is now one of LA Galaxy's star players.